Like many Latin American countries, Nicaragua retains many of the customs of old Spain. In the weeks leading up to Christmas people stroll the streets where there are many things to buy in the open-air markets: candles, Nativity figures, small toys and seasonal foods.
The Christmas season actually begins when Nicaraguans observe a special holiday on December 7 and 8 called La Purísima, which celebrates the Immaculate Conception of the Virgin Mary. Families build an altar inside the entrance to their home. The front door is left open so that the altar is visible from the street, and guests are invited to come and worship at the altar. Guests are also given special Purísima gifts, such as sweets made from sugar cane. A large celebration takes place in León, attended by Catholics from all over Central America. After an evening Mass on December 7, the León Cathedral bells ring, while fireworks light up the sky. Street performers entertain and the partying often continues through night.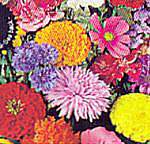 During December, children carry colorful bouquets of tropical flowers to the altar of the Virgin where they sing carols. In the Central American climate there is a profusion of flowers growing everywhere at this time of year. Churches and homes are decorated in bright colors to match the flowers. Poinsettias or Flores de Pastor (Shepherd's Flowers), are a favored decoration for Christmas displays.
An Advent novena of special prayers begins nine-days before Christmas.
On Christmas Eve, church bells beckon the people to Midnight Mass. Following the service, people stand in line to kiss the image of the Christ Child in the manger. When they arrive home after Mass, it's time to open the presents that were delivered by El Niño or the Baby Jesus. At that time, his image is added to the family Nativity scene - Nacimiento.
On January 6, the feast of the Epiphany, it is the Three Kings who bring small gifts for the children. The night before, children put out their shoes with grass in them for the camels of the Magi. The grass is replaced with sweet treats and the small gifts. Often the holiday season concludes with a brilliant display of fireworks.
---
© 1999-2002 by W. C. Egan
---